Jacob Summer, Attorney at Law: Personal Injury Lawyer Gainesville GA
If you've been injured in a car or truck accident in Gainesville, Georgia, you need a personal injury lawyer who is experienced in handling these cases.
Personal injury cases involve physical, psychological, or emotional injury to a person caused by negligence or intention.
Personal injuries can have life-changing consequences in the long run. Apart from the pain and psychological or emotional triggers you develop from the incident, personal injuries can have a significant financial impact on your life.
You may have to pay for ongoing medical treatment, lose your source of income because you can no longer work, or hire a carer to look after you as you recover.
The recovery process can be financially taxing, so compensation from a personal injury claim can help ease some of the financial burdens.
For this, prior consultation with a GA personal injury lawyer can help you navigate through the court process, understand your options, and help you prepare to protect your rights in court.
What Are the Most Common Types of Personal Injury Cases?
Personal injury is a vast area of law that covers many types of injuries, including;
Auto accident injury
Medical malpractice
Product liability
Premises liability
Wrongful death
Workplace injuries
Catastrophic injuries
Animal bites.
An experienced personal injury lawyer will have sufficient experience in many o the categories. Plus, he must have years of experience representing multiple clients in court for personal injury claims. Such a lawyer might help you proceed in the right direction to get reasonable and fair compensation for your emotional, physical, psychological, and financial losses.
What Is a Personal Injury Lawyer?
Personal injury lawyers practice in the area of law commonly known as tort law. It is a legal field concerning civil wrongs instead of criminal wrongs.
Personal injury attorneys take legal action and represent clients who have sustained injury due to the carelessness of an individual or an organization.
Most personal injury lawyers are paid on a contingency fee basis. Therefore, they will recover their fees for representing you once you recover compensation from the party a fault.
Contact a criminal defense lawyer in Gainesville to schedule a free consultation if you have a personal injury case against an individual or organization.
What Does a Personal Injury Lawyer Do?
Gainesville personal injury attorneys are responsible for providing accident victims with legal advice, guidance, and representation to negotiate the compensation that the victims deserve.
Let's have a breakdown of their roles in personal injury cases:
Investigating Claims and Initial Demand
Personal injury attorneys gather detailed information about your case. They look at all relevant details on the nature and extent of your injuries.
After considering all the facts, they make a conclusion on which party is at fault for the incident.
They consider the following evidence in making their conclusion:
Medical history
Police reports
Witness statements
Official government reports
Medical bills
Surveillance
Photographs.
After concluding their investigation, they will make a demand to the insurer of the at-fault party.
Calculating the Value of Your Damages
Based on the extent and nature of your injuries, personal injury attorneys calculate a claim amount to cover pain, ongoing expenses, and loss of earning capacity.
Our attorneys understand how to use the facts of your case to increase the value of your claim and maximize the compensation you could be entitled to.
Settlement Negotiations
Once an insurance claim is made, the insurer will make settlement offers. Personal injury lawyers review the offer and help you decide whether to accept a settlement offer or to continue negotiating.
The initial offer is rarely the last offer. Our attorneys usually advise clients to wait until they clearly understand the injuries and other losses and how the injury might affect their future income before accepting an offer.
Representation in Court
Suppose your settlement negotiations don't go well, and the at-fault insurer is unwilling to provide acceptable compensation. In that case, your personal injury attorney can take the case to trial.
We have an experienced trial team that will handle your lawsuit to ensure you get the compensation you deserve.
When to Hire a Gainesville Personal Injury Lawyer?
Our Gainesville personal injury lawyers have extensive experience representing clients in personal injury cases and obtaining exceptional results.
Sometimes, personal injury cases may appear simple but become more complicated in the long run. Hiring an experienced Gainesville personal injury attorney is beneficial in specific scenarios. Examples include:
Your Personal Injury Claim Is Denied
It is common for an insurance company to deny your claim even though the other party was responsible for the accident. A personal injury lawyer is experienced in handling such situations.
Multiple Parties Are Involved
Sometimes, accidents involve many vehicles or parties, which can complicate things. In this case, you may not know who should share the liability and who the defendants are. An experienced attorney can guide you and clarify who is at fault.
You Are Offered a Settlement.
While accepting a settlement offer can save time and money, the amount of compensation may not cover all your medical bills. A Gainesville personal injury lawyer can offer you advice before accepting a settlement.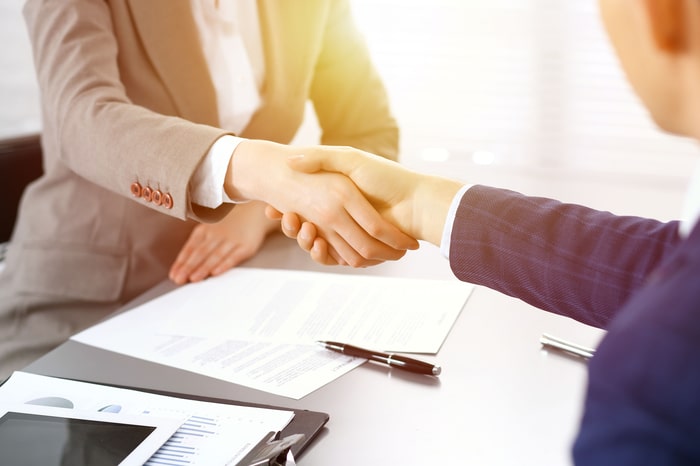 How to Find a Personal Injury Lawyer Gainesville, Georgia?
The right personal injury attorney is your best shot at obtaining fair compensation in your personal injury lawsuit.
Hiring the right attorney may seem complicated. However, it does not have to be if you follow our guidelines below.
References From Family, Friends, or Colleagues
Personal referrals often turn out well, and getting them from people close to you would be best. They may have previously dealt with a personal injury lawyer or heard good recommendations from others.
Observe Professional Rating
Most law firms in Gainesville allow clients to rate their attorneys based on their case's outcome and experience.
Reviews are helpful as they are written by people who have been in your shoes. Be sure to look at many of them before choosing your attorney.
Ask Another Attorney
If you have previously worked with an attorney, you can ask them for a recommendation. They are part of the legal industry, so they may know who is highly regarded in the field of personal injury.
Personal injury law is a vast practice area, so it would be best to narrow your search to a specific segment.
Many lawyers practice a specific area of personal injury. Schedule a consultation with potential lawyers to determine the right lawyer for your case.
How to File a Personal Injury Claim Gainesville, GA?
The steps of filing a personal injury claim vary depending on the type of accident, whether it be a car accident, a fall at work, etc.
Below are the basic steps of a standard claims process in Gainesville, GA.
Notify Your Insurance Company of the Accident
Inform your insurance provider of the accident even if you don't want to file a claim. You can then notify the other party's insurance if you plan to file a personal injury claim against them. The insurance company you file a claim against depends on who is at fault and the type of accident.
Investigation Of Your Accident
Your personal injury attorney should conduct a thorough investigation of the accident. This will help to build evidence that can determine the cause of the accident, whether it was due to negligence or liability.
Our Gainesville personal injury lawyers can help you file your claim and present a solid case for the amount of compensation that you need.
Negotiating a Settlement
The insurance company can offer a settlement to cover your most immediate losses. Compensation under offers is usually lower than what you may be entitled to, so they may not cover all the costs you will incur in the long run. Make sure you understand the extent of your damages and their costs before you take any offers.
File a Personal Injury Lawsuit
Sometimes going to trial is the only way to get a fair settlement. If you do not accept a settlement offer from the insurance company, you may need to file a lawsuit and go to trial. In Georgia, the general rule is that you must file a lawsuit within two years of your incident.
How Jacob Summer, Attorney at Law, Can Help You
Contact our law firm today if you are an injury victim who wants to bring a personal injury lawsuit against the individual or organization that caused the accident. We have a legal team experienced in helping accident victims get the maximum compensation they deserve.
If those responsible are not willing to give you fair compensation, we are prepared to take your case to trial in court. Our attorneys establish an excellent attorney-client relationship and work in our client's best interests. We are ready to take your case!